<
We have all heard that there are two ways to get to a person's heart: through their mind or through their stomach. At foodora we have no choice but to deepen the second hypothesis. Tinder's experts conducted a research and analyzed 3,733,185 profiles and 364,609,566 first messages to understand how, by mentioning different foods, love-seekers can increase or decrease interactions with those on the other side of the phone screen.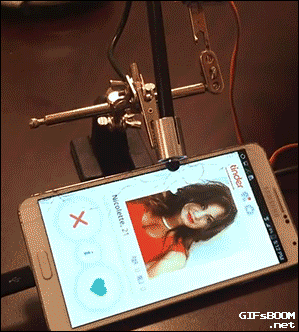 They have compiled a list of foods that will get you to "Swipe right" when using the most famous dating app in the world. What does this really mean?
Well, just mention or say that you like these foods in the description!!! Come back and let us know whether this is true! 😀
guacamole
Well, who doesn't like it?
chocolate
Some like to win easy! Everyone likes chocolate.
sushi

Okay, moreover, how many first dates have been consumed in front of a plate of sushi?

pasta

We had no doubts, carbs is life and we get it!

hamburger

We do not really know if there is a difference between different burgers when it comes to mentioning them in the Tinder profile, but 68% increases the chances of someone swipe right!

eggplant

Whether they are baked, whether it is a parmigiana, aubergines are good vegetables and Tinder knows it!

burrito

Nothing to declare.

noodles

Pad Thai, Ramen or Pho?

barbecue

It certainly does not work for vegetarians!

pizza
Pizza, Regina of all the lists, of all the classifications and of the world. Maybe given a little for granted, it increases the chances of meeting your soul mate only by 48%.
contradictions
According to the survey, mentioning certain foods or dishes could also prevent interested parties from sending messages. The worst ingredient to mention in your profile is the sweet potato, which will reduce incoming messages by 70%. Another example is fried chicken, which will decrease incoming messages by 15%.
>