<It's that time of the year again – Happy National Zucchini Day!!! (as if anyone actually knows about this day haha).  At foodora, we take food seriously.  This 14-step easy & dedicated how-to blog post will walk you through creating the next-level poké bowl – with zucchini noodles instead of sushi rice!!!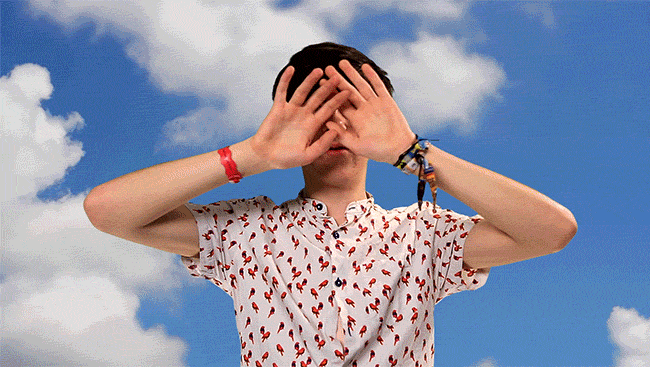 1. Find a zucchini and a zucchini spiralizer – that's right! A zucchini S P I R A L I Z E R .
2. Take a moment to appreciate yourself for finishing spiralizing the zucchini.
3. Transfer it to a bowl (foodora recommends using a non-plastic bowl if you have them!)
4. Have your base ingredients ready: your fresh zucchini noodles, crab meat, seaweed salad, cucumber, carrots, taro crunches, and avocado.
5. Throw them all together on top of your zucchini noodles.
6. Take another moment to admire your progress.
7. Now get ready to make the topping mixture!
From left to right, top to bottom, you will need freshly diced salmon, red onions, mango cubes, edamame, red pepper cubes, diced scallions, corn, the mixing bowl that was in the 2nd photo above, and spicy mayo sauce!

8. When throwing the toppings together, the volume for everything is 1 coffee spoon except for the salmon – it's one tablespoon! The spicy mayo comes in last.
9. At this point, you should be feeling really good because this will be your 3rd time of "taking another moment to appreciate yourself" – your mixing skill.
10. Put that beautifully mixed mixture on top of your base and zucchini noodles.
11. For the final touch, get your nori (shredded dry seaweed) and Tobiko (flying fish roe) ready!
12. Finishing it off like a real poké-bae.
13. Let's celebrate your achievement and hard work. Isn't it gorgeous? Can you believe?!
14. Not feeling like hopping into the kitchen? – this how-to piece is prepared at one of our best sushi restaurants – Square Fish – and you are just one order away! 😀

We hope you enjoyed that! Happy National Zucchini Day!  Share your creation with us via instagram by tagging @foodora_ca!
>