Switch to Pick-Up
Instead of having a rider deliver your food, pick up your food when it's convenient for you!
The perks of Pick-Up
✓ Skip the line.
✓ Skip the delivery fee.
✓ No minimum order value, perfect for coffee breaks.
How to use Pick-Up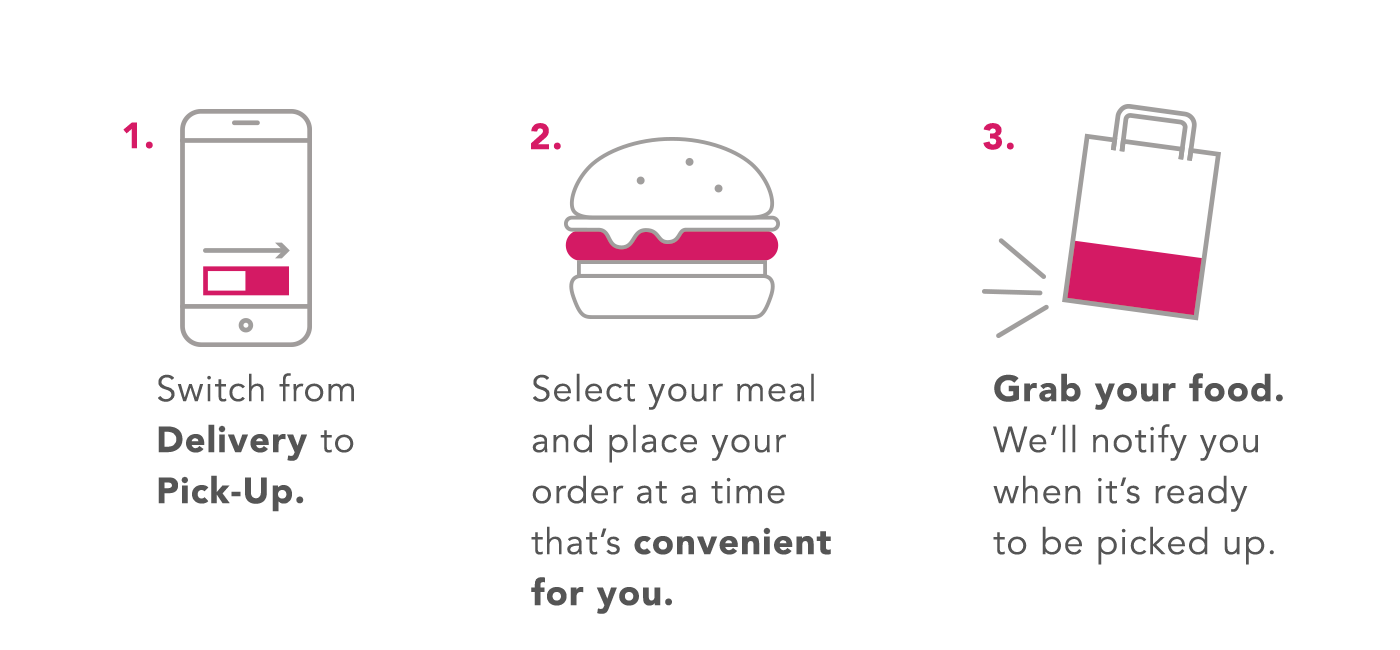 When to use Pick-Up
Running between meetings? Pick up lunch on the way!
Busy day? Grab food on the way home.
Beautiful weather? Give your desk a break and get some fresh air.
Need a pick-me-up? Grab some fuel and pick up where you left off.
No wallet? No problem. Pay through the app or website.
Available at 2,500+ restaurants across Canada