Switch to Pick-Up
Instead of having a rider deliver your food, pick up your food when it's convenient for you!
The perks of Pick-Up
✓ Skip the line.
✓ Skip the delivery fee.
✓ No minimum order value, perfect for coffee breaks.
How to use Pick-Up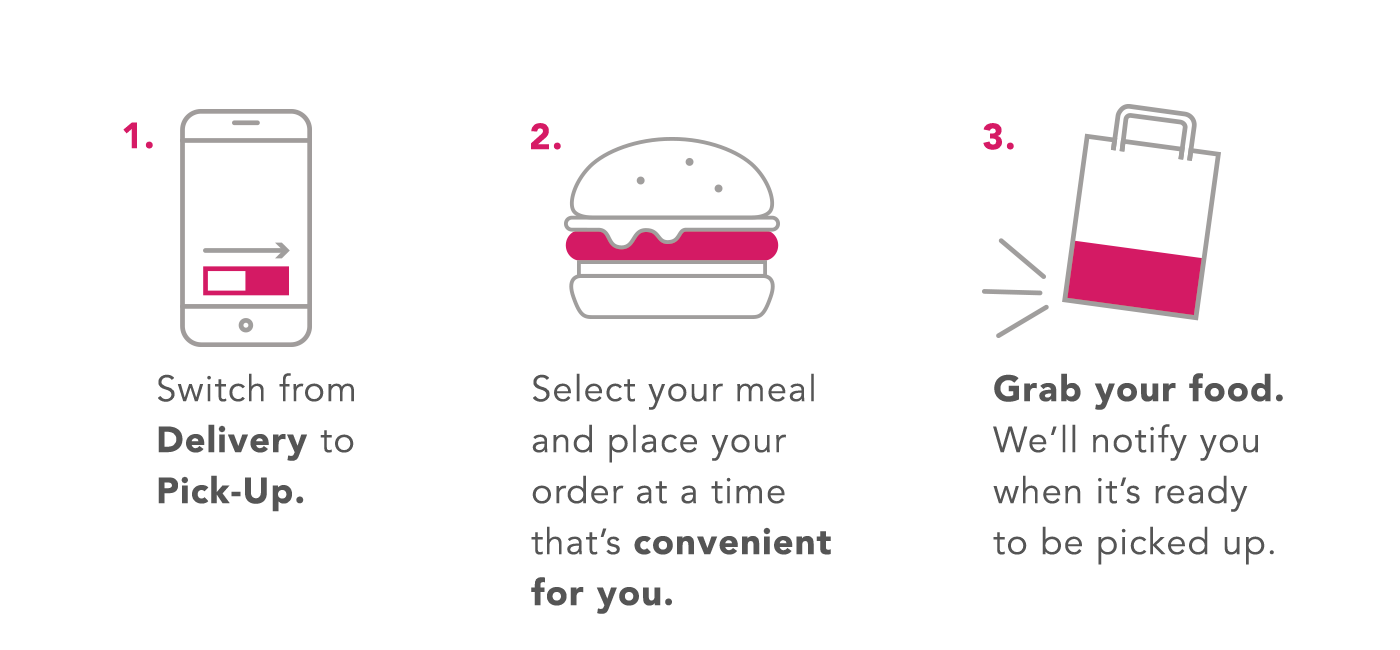 When to use Pick-Up
Running between meetings? Pick up lunch on the way!
Busy day? Grab food on the way home.
Beautiful weather? Give your desk a break and get some fresh air.
Need a pick-me-up? Grab some fuel and pick up where you left off.
No wallet? No problem. Pay through the app or website.
Available at 2,500+ restaurants across Canada
Are you often on the go and don't have time to wait for your food to be delivered to you? Running around from meeting to meeting and don't have time to wait in line at a restaurant? Or on your way home and don't feel like cooking, but too hungry to wait for food delivery? foodora has the perfect solution for you. With our Pick-Up service, you can order a meal from your favourite restaurant and go pick it up yourself when it is ready.
To get your meal whenever you want, you can use our app or website and switch from delivery to Pick-Up. Select a meal that you are craving and order at a time that is convenient for you. With our mobile app, foodora will notify you when your meal is ready for you to pick it up. You will be in and out of the restaurant, ready to go and able to continue on with your busy day.
The foodora Pick-Up service will let you eat a meal from your favourite restaurant. It will let you enjoy most of your favourite food, like fish and chips, poke bowl, or simply a good old poutine. The large variety of cuisines that we offer, such as Indian, Chinese, Japanese, Mexican, Italian, and many others, will definitely satisfy your craving.
This efficient service will allow you to skip the line and get your food at the time and place that is most convenient for you. Our Pick-Up service has no minimum order value and allows you to skip delivery fees. It is perfect for saving time and money, and relieves the stress of having to cook or clean dishes.